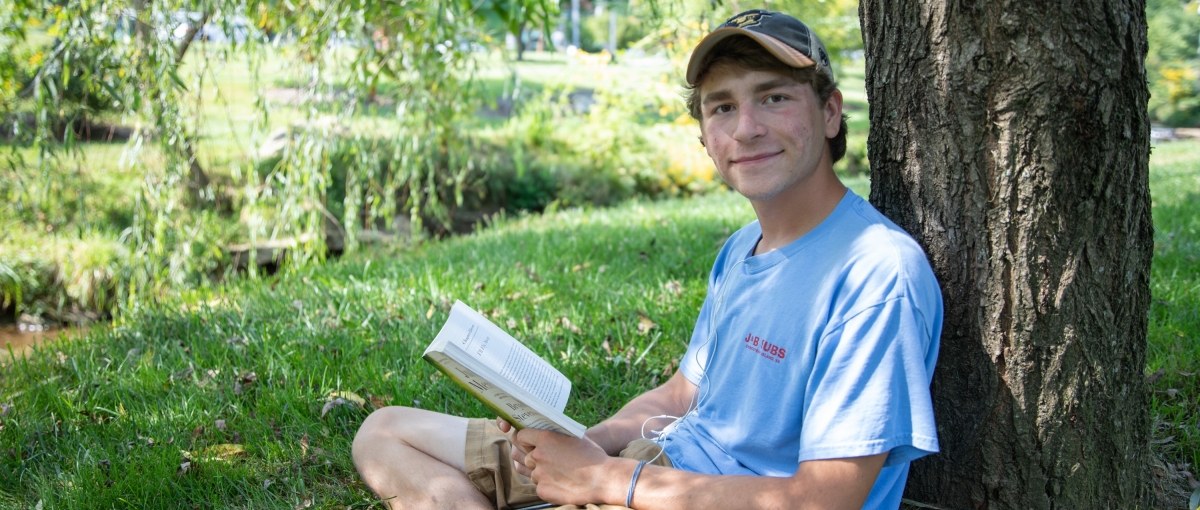 Since 1997, incoming first-year students at Appalachian have been asked to read a book as part of their orientation to the University. By participating in the Common Reading Program, students establish a common experience with other new students that helps develop a sense of community and introduce them to a part of the academic life they are beginning at Appalachian. This program is an exciting facet of the first year experience at Appalachian.
How Students Benefit
By participating in the Common Reading Program, new students (both freshmen and transfer students) will enter Appalachian with at least one intellectual experience in common. Comparing ideas about the book offers new students a way to begin conversations with other new students, establishing a common academic community. The reading and discussions actively engage students in their first academic activity of their university career. In addition, this experience will reinforce communication skills and serve to remind students of how strongly Appalachian values the intellectual and academic development of its students.
How It Works
When students arrive for Phase 1 Orientation, they will receive a copy of the Common Reading Program book and some supplementary materials. All students are expected to read the book by the time they return to campus in the fall. As part of Phase 2 Orientation, students will participate in a discussion of the book that will simulate the manner in which many college class discussions are conducted. The book's author addresses the new students some time in the fall semester. The book is required reading in First Year Seminar classes, and students will be able to participate in a number of events and activities related to the book and its themes.
Faculty Discussion Leaders at Welcome Weekend
We're always looking for enthusiastic University faculty to lead a 75-minute discussion with new students at Welcome Weekend in August. Discussion leaders and incoming students will discuss the Common Reading selection and what to expect in college classes. If you would like to be a Welcome Weekend/Common Reading discussion leader, please contact Clinton Marsh, Assistant Director of Orientation (marshrc@appstate.edu) or Dr. Rick Klima (klimare@appstate.edu). The Director of the Common Reading Program will lead several preparatory sessions to prepare for these discussions during the month of August.